Sample Sequencer Panel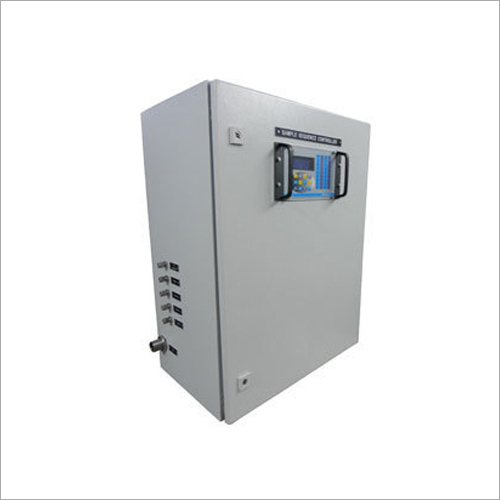 Sample Sequencer Panel
Product Description
Samples from different streams are fed to inlet of solenoid valves. System consists of 3 way solenoid valves. Outputs from solenoid valves are connected to single tube.
Using unique features of controller, sample from the desired stream is fed to the analyzer by switching on the solenoid valve of desired stream.
Once sampling is over, next stream is selected. The sequence continues.

Sample switch over: Time based or external trigger based
3 - Way Solenoid Valve (230 V AC, 50 Hz)

End Connection: 1/4" NPT (F), Universal Type, MOC: SS316
Double Compression Type Fittings and Tube
System also accepts analog output (current: 4-20 mA)
From Analyzer. It converts this value to engineering
Value (%, ppm, ppb etc).
It can give multiple analog outputs (Current output: 4-20 mA) proportional to sample value. Measured sample values are displayed on local display. It can be transmitted on communication port (RS-232 or RS-485).
One can connect dot matrix printer (serial interface) for online printing. Alternatively data can be acquired by application software installed on PC thro MODBUS protocol.
Contact Us
F-4, Memnagar Complex, Opp. IOCL Petrol Pump, Ahmedabad, Gujarat, 380052, India
Phone :+918037744843